GPHeaders, Inc. unique custom header manufacturing techniques have allowed us to supply customers with industry leading products in quantities from one to one hundred. We do not cut corners on any of our projects and depending on your end goal for your products we are able to use the same high quality components in all of our private label headers as we do with our custom one-off headers.
During the design process, one of our techs will work directly with you on your next header project on common confusing details such as formed or merge collectors, primary tube size, and length and material types. A quote and lead-time on your next header build can be done from our custom mock up kit, a supplied sample, CAD drawing or picture that you submit to us.
Our unique manufacturing process, mandrel bending and jig building for repeatable results has made us a great choice for customers looking for a manufactuer to take on their next private label or short run production header project. Repeatable results and fitment every time is what we are after.
Why choose GPHeaders for you next project?
Avoid high tooling cost from robotic manufacturing
Quick turn around time
Limit inventory in your shop
Fast & easy quotes
Experienced staff to help you through your design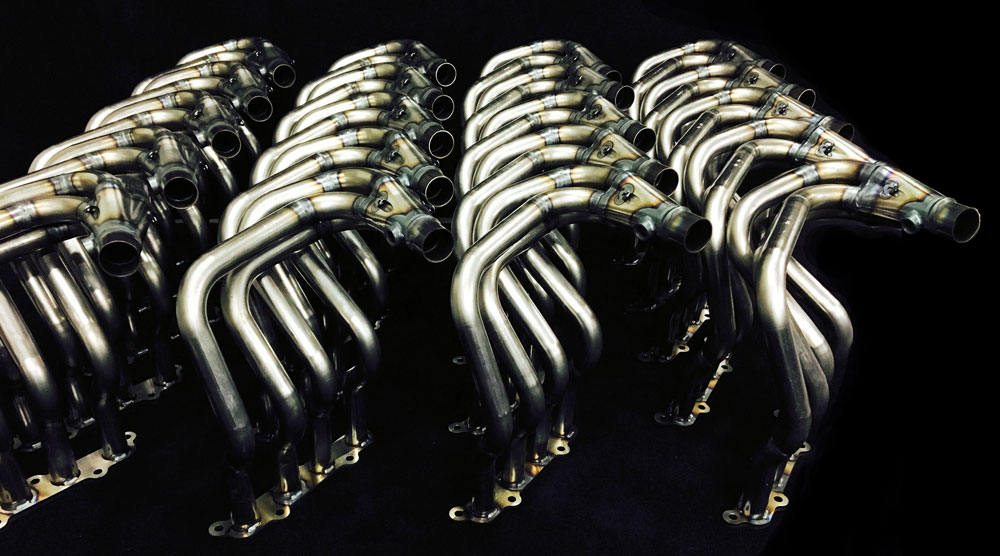 If you are interested in private label headers and exhaust manifolds or parts to be made in low or high volume production. Fill out our form below and we will contact you immediately to discuss your project and plans.